Home Theater Accessories Resource
your guide to home theater accessories
---

Home theater accessories are an integral part of any system. You may have the best home theater components in the world but without the proper accessories, they are all just heavy paper weights. You need to have the right equipment to make your system perform at its best.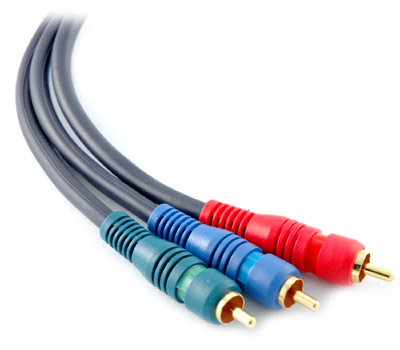 Become Knowledgeable About Home Theater Accessories
There is an endless amount of information out there concerning home theater equipment. Here, you will find that the focus is improving the performance of your system through quality home theater accessories and proper techniques. This site will give you information on:

Types of connections
Types of cable
Lighting
HDTV Accessories
Delivering clean power to your system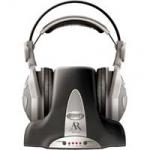 DVI, HDMI, Digital Coaxial Cables,….
In our section on connecting home theater components, you will find articles on the multitude of cable varieties on the market; both audio cables and video cables. Not only will you garner the necessary information to make wise decisions regarding your home theater cables, but you will also learn how to ensure the best signal transfer between your home theater components. Do you know the difference between DVI cables and HDMI cable? Did you know that optical cables use light to send digital audio signals throughout your home theater system? You will find all of that home theater accessory information here.

Universal Remote Controls, Wireless Headphones, and More
The interface devices are your one true link to your home theater system. These are your remote controls, headphones, and other devices that allow you to interact with your components.

U

niversal remote controls do not have to be the cheaply made "devices" you find at the department store. There are a myriad of features on quality remote controls that you just won't find on those cheap ones. If you are ready for real power, learn about what learning remote controls can do for your entire home theater, not just the components. If you have ever wanted a pair of wireless headphones, this article will tell you what to look for.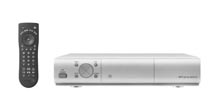 HDTV Accessories
HDTV is relatively new technology to most people. Many do not realize that just having the TV isn't enough to get HD channels. The HDTV accessories articles discuss the things you need in order to receive high-definition broadcasts. Whether your HDTV is already equipped with an HDTV tuner or not, you can find information that will help you.


Home Theater Protection
Power surges, lightning, and the normal distortion in the current from wall outlets can destroy your home theater system. When these events take place, it's already too late to protect your equipment. The home theater power articles will help you in choosing your surge protector so that your investment remains secure. There is also information on power conditioners, the home theater components that make sure that the power your system receives is clean and stable.

Home Theater Lighting
The articles on home theater lighting will help you create the effects you are looking for before,

during, and after watching a movie. Whether it's fading the lights to the perfect level with lighting control or setting the proper mood with colored lighting, you can find it here.


Home Theater Accessories Resource Newsfeed
You can use our RSS feed to know when the Home Theater Accessories Resource updates. It's easy to do. Just click one of these buttons.


For example, when you click the My Yahoo! button, it will add our newsfeed to your My Yahoo page and let you know about our latest articles. The same is true for My MSN as well. For your Hotmail account, you could go to your My MSN page and get our newsfeed and check your email at the same time. So make sure you click one of the buttons to stay on top of what's new here at the Home Theater Accessories Resource.

Helpful Home Theater Techniques
This site will also give you helpful techniques that will aid you in creating the desired effects that you are after. Everything from articles on changing the atmosphere with the proper lighting control to proper speaker placement and connection guides can all be found here. With a little information under your belt, achieving your system's full potential will be a piece of cake.


[an error occurred while processing this directive]

Home - Privacy Policy - Site Map

Copyright 2005 Home Theater Accessories Resource

Home
FREE HTAR Newsletter
---
Article Categories
Cables & Connections
Remote Controls & Headphones
HDTV Accessories
Power
Home Theater Lighting
DVD/CD Care & Storage
Home Theater Specials
Home Theater Sites
Add Your URL
More Resources
Contact
About Us
Site Map